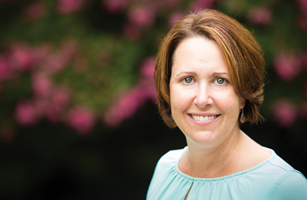 Wellness is our March organizational theme at the VSCPA, and it's an issue we've worked hard to get our arms around since I've been here, both for staff and members. Obviously, staff wellness is a little more immediate, and we've gone through various things to help encourage wellness — we had staff-run yoga for a while and a weekly lunchtime walk for anyone who wanted to attend. Recently, we've bought standing desks for any employee who wants one. But I'm not going to claim we've solved the issue. We're always focused on what we can do better. 
One area in which I think we are hitting the mark is emotional wellness. We've had flex time since I joined the VSCPA 22 years ago, including compressed work schedules. Some companies have moved to four-day work weeks with varying degrees of success, and while we don't do that specifically, we do have a nine-day work period. Every organization has to decide what does and doesn't work in terms of employee relations, and this has worked for us. 
I think we do extremely well in what I'd term holistic wellness. In researching this topic, I came across a University of Richmond document on employee wellness that divided wellness into several categories — emotional, environmental, financial, intellectual, occupational, physical, social and spiritual. That categorization gets at what we're aiming for: We want our employees to do things that fulfill them, whether that's volunteering, other forms of service or just getting enough time with their families. A fulfilled employee is a productive employee and a pleasurable person to spend each day with. We have success in this area because we invest in it.  
Personal development is a big part of it, too. We take staff development opportunities very seriously and pay to send our staff off to learn organizational best practices. It energizes our staff and gives us new ideas and ways to innovate. 
Those are just a few ways we encourage employee wellness in every area. We're always looking for new ideas and things we can do better. What does your organization do to promote wellness?