By Stephanie Peters, CAE
VSCPA President & CEO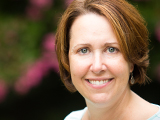 The VSCPA is joining forces with three Virginia legislators to present its "You Can Afford College" workshops across the state over the next two weeks:
Tonight (Tuesday, Sept. 15) in Portsmouth
Thursday, Sept. 17 in Richmond
Saturday, Sept. 19 in Hampton
Saturday, Sept. 26 in Surry
While these important events are primarily intended to support the VSCPA's financial literacy initiatives, their effects should reverberate in some unexpected places.
One of those, as you probably guessed, is advocacy. We want to thank our partners — Sens. Mamie Locke (D-Hampton), Louise Lucas (D-Portsmouth) and Donald McEachin (D-Henrico) — for helping us stage the workshops in their districts, and we hope the events will lead to productive relationships moving forward. But a less obvious benefit could be to the CPA pipeline.
As shown in the American Institute of CPAs' (AICPA) recent report, 2015 Trends in the Supply of Accounting Graduates and Demand for Public Accounting Recruits, diversity remains a problem in the CPA profession. Ethnic minorities make up just 15 percent of professional staff in CPA firms, 12 percent of CPAs and 7 percent of partners. This means that potential mentors and sources of inspiration for young minorities are lacking. As VSCPA Board of Directors member Henry Davis III, CPA, said:
"I believe one of the major factors in why minorities are not seeking the accounting profession is that the perception what a CPA does versus reality is not clear. At the high school level, there is not a lot of exposure to what accountants do. Usually there is an introductory class for accounting, but that's it. It appears that high school students do not see the value of becoming an accountant and obtaining a CPA license."
The You Can Afford College workshops are an opportunity to remedy that. The events are aimed at minorities in minority-represented districts. These students and their families won't just be learning about potential ways to alleviate the cost of college — they'll be observing CPAs in action as financial advisors and experts. In addition to presenting the material, VSCPA members will be on hand to discuss their career and how they got to where they are.
Maybe one of those students will remember the CPA he or she spoke with at the workshops, then elect to become an accounting major in college. And maybe they'll rise through the ranks of a profession to become partner at a firm, and maybe their presence will inspire a future student to consider a career as a CPA. That's the cycle we want to start.
The You Can Afford College workshops will be worth it just for the help they can offer to students looking to continue their education. And the VSCPA offers help to interested accounting students, minority and otherwise, through the scholarships provided by the VSCPA Educational Foundation. But it's just as important that these students see members like you discussing your job responsibilities. As Henry Davis said, "I believe once minority students see the value in what an accountant with a CPA license can do and all of the opportunities that exist, I believe you will see an increase in minorities joining the accounting profession."
You can be that accountant. You can be an inspiration to a future CPA. We'd love to have your help at the You Can Afford College workshops. If you're interested in presenting or speaking with interested students, please email VSCPA Public Relations & Communications Director David Bass at [email protected]. With inspiration from members like you, we can solidify the CPA pipeline and show young minority students that there's a place for them in the accounting profession.