By Stephanie Peters, CAE
VSCPA President & CEO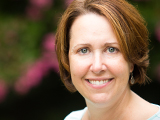 As I wrote last month, one of the VSCPA's main objectives this time of year is to make sure your tax season goes as smoothly as possible. The natural, unsaid extension of that train of thought is that your expertise, combined with our resources, allows you to offer the best possible service to your clients.
The resources I discussed last month are a major part of that. But we also offer plenty of tax season resources directly to the public, with many making use of you, our members, in helping to solve tax issues. These are ways you can make a major difference in the life of a Virginia taxpayer. I urge you to share your professional expertise through these valuable programs.
The most prominent of those resources is the Ask a CPA EmailProgram, where VSCPA members offer free answers to federal and state income tax return questions from Virginia residents.
Many of the other resources are housed in the VSCPA's Financial Fitness program. These include frequently asked questions, tips on how to spend your tax refund wisely and money management articles on special tax situations and other topics.
Finally, you can get out in front of the public to help them. The VSCPA has a standing engagement with NBC 12 in Richmond to provide experts for a live tax call-in show, and we've expanded our reach to TV and radio stations in Northern Virginia and Roanoke. And our speaking and community engagement volunteer opportunities allow members to help the public with live tax advice.
People get into the CPA profession for many reasons, but helping the public is one of the biggest. Tax season is a great opportunity to do exactly that.