By Stephanie Peters, CAE
VSCPA President & CEO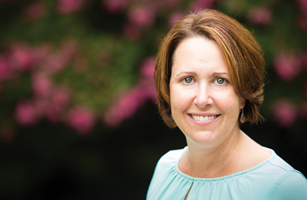 In the area of diversity, the profession has come a long way, and it still has a long way to go. That's true at the national level and here in Virginia and at the VSCPA. But we're continuing to strive for progress in helping to ensure the makeup of the profession matches that of the society it serves.
The American Institute of CPAs' (AICPA) National Commission on Diversity & Inclusion has been around for seven years and looks at the issue through a national lens. We've followed its activities and findings closely. The sentiment coming from that group is that the profession has made a great deal of headway on women's issues, but that issues of racial diversity remain a challenge.  
The statistics bear that out. Hiring of women by CPA firms has dropped since its peak about a decade ago, according to the AICPA's 2017 Trends report, but women still make up 48 percent of new hires in the profession. Women make up 40 percent of CPAs at U.S. firms and 23 percent of partners. In other words, we haven't reached our goal on women's issues yet, but we're making progress.
The report is less encouraging regarding ethnic minorities. It paints a stark portrait of declining percentages of ethnic minorities the more the firm pyramid narrows, from 41 percent of accounting students to 12 percent of CPAs to just 5 percent of partners. We can, and we must, do better.
The VSCPA, the AICPA and the rest of the profession are trying. The VSCPA offers an Minority Scholarship to a small group of Virginia accounting students each year. This year, we launched the Advancing Diversity & Inclusion Award to honor a VSCPA member who has made great contributions to advancing diversity and inclusion in the profession.  
We're taking a page from the story of our dear friend, Kimberly Ellison-Taylor, CPA. She's the former AICPA chair and the inaugural guest on the VSCPA Leading Forward podcast, recorded on her final day as chair. She grew up in inner-city Baltimore and was inspired to join the profession when someone came to speak at her school and said, "You want to be an accountant." Now she goes into classrooms and tells students about what a wonderful profession she calls home.
We're trying to do the same thing at the VSCPA. Our CPAs in the Classroom program has begun targeting majority-minority schools to educate young people about the profession. But we can, and must, do more.
I'm struck by the story of one of the VSCPA's most decorated members, Ruth Coles Harris, CPA. A former accounting educator at historically black Virginia Union University in Richmond, she encouraged her students to become CPAs at a time when fewer than 100 African-Americans held the credential nationwide. Then she decided she should do it herself, and in 1962, she became the first African-American woman to be certified in Virginia.
There are so many inspiring stories in the profession of trailblazing CPAs who fought to make the country and the profession a better, more welcoming place. That's what the VSCPA hopes to do through its new award, as well as other communications and events. We want to celebrate diversity in the profession and make sure it's the best it can be. We can only do that through success in our diversity and inclusion initiatives.