By Stephanie Peters, CAE
VSCPA President & CEO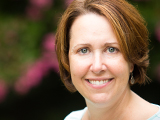 The calendar has turned over to 2016, and the name at the top is January. That means lots of things — new opportunities, earnest efforts at fulfilling resolutions, and yes, massive snowstorms — but for a large portion of VSCPA members, it means, above all else: TAX SEASON.
It's going to be busy. There's no way around that. But the good news is that you've got an ally waiting to go to any lengths to help you get to April 15 with your sanity intact. And that ally is the VSCPA.
The VSCPA, along with its partners, has a wide array of resources to help you get your work done. Those include:
We can also help you tap the best resource the VSCPA has to offer: our 12,000 members. Harness their collective knowledge through Connect, the VSCPA's online community. Get answers to your technical questions in the Tax community or blow off a little steam in the Water Cooler.
Tax season is never going to be easy for a CPA. But we want to make it as easy as it can be. Give some of these resources a shot the next time you need a little assistance.