By Stephanie Peters, CAE
VSCPA President & CEO 
Fiscal responsibility has been a major focus for the VSCPA for several years. We've held panel discussions on the topic featuring major players in the fiscal arena, including elected officials past, present and future. And we've always featured our own members, showcasing CPAs as experts in the field of government finance.
Last week, Virginia Gov. Terry McAuliffe unveiled his biennial budget to a packed house at the joint meeting of Virginia's money committees at the General Assembly building. (Retiring Sen. Walter Stosch, CPA (R-Henrico), a VSCPA life member, was in attendance in his role as Senate Finance Committee co-chair, and the first two words of McAuliffe's speech were "Chairman Stosch.")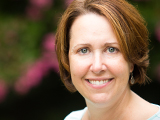 Part of McAuliffe's remarks dealt with the issue of sequestration, forced spending cuts with the potential to have major effects on the Virginia economy due to the Commonwealth's close relationship with the federal government. Virginia dodged a bullet when Congress elected to delay sequestration discussion for two years.
While the VSCPA is not formally engaged in fiscal responsibility discussions at this point, the issue remains in the back of the minds of Society staff and leadership. We remain committed to our core principles of government fiscal responsibility:
Promote economic and financial sustainability on a long-term basis.
Government financial information should be transparent and understandable to decision makers and the public at large.
Responsible planning and management of public resources is critical at all levels of government.
The way Virginia and the United States choose to spend taxpayer dollars has profound effects on all U.S. citizens. As McAuliffe said in his speech:
"Two years from now, the budget I am announcing today will be winding down. Our nation's fiscal and political environment may have devolved once again into chaos. We cannot control those outside forces, but we can accept responsibility for our own destiny.
"The question before us today is: How will we spend the coming two years? Will we seize this opportunity to diversify our economy and lay a solid foundation for decades of continued growth? Will we invest in priorities that we all agree will make our economy, our communities and our families stronger? Or will we get bogged down in the same wasteful partisan bickering that gave rise to sequestration in the first place?  Two years from today, we will be here again, and it is my hope that we can say we spent every day working together to build a new Virginia economy."
McAuliffe's proposed budget is just the first step in the process. Legislators will hammer out an agreement in the upcoming General Assembly session, and the Commonwealth will continue to wait with bated breath whenever the word "sequestration" is mentioned. You and your fellow CPAs have a unique opportunity to shape the conversation, starting with CPA Assembly Day in January. With Sen. Stosch's retirement, the VSCPA has lost its greatest ally in the General Assembly, making input from a broad range of CPAs more important than ever. I hope you'll join us in leading the fiscal responsibility effort in the post-Stosch era.