By Stephanie Peters, CAE
VSCPA President & CEO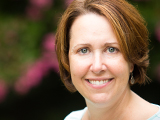 The VSCPA, through its educational offerings, aims to train its members in the skill set of the future. As Bill Reeb, CPA, laid out in his recent session at the VSCPA's Leaders' Summit, the World Economic Forum (WEF) predicts those skills will be:
Complex problem solving
Critical thinking
Creativity
People management
Coordinating with others
Emotional intelligence
Judgment and decision making
Service orientation
Negotiation
Cognitive flexibility
To be fair, the WEF isn't limiting that to accounting jobs. But the context of those skills is important. That list, included in the WEF's The Future of Jobs report, is billed as the skills necessary to work in the Fourth Industrial Revolution, which the WEF says will have occurred by 2020. That shift will transform the way we live and work, with technology taking over much of the entry-level, compliance-based work accountants currently perform. That means that the skills traditionally referred to as "soft skills" will be critical.
The VSCPA hopes to help people focus on those areas. Our LEAD program offers a variety of ways members can build those skills (or get started on them — you won't just take one seminar and be ready). The VSCPA Leadership Academy, part of the LEAD suite, is designed for rising leaders who want to focus on leading and motivating others. We're continuing to build our programming devoted to leadership and interpersonal skills by forging partnerships with dynamic organizations like Frontier Academy (focused on innovation and leadership) and Dale Carnegie (focused on interpersonal and communications skills).
While the VSCPA Leadership Academy is aimed at young professionals, those CPAs aren't the only ones who need to focus on this shift in priorities. More seasoned CPAs also must hone new skills to avoid being left behind. As technology takes over functions traditionally performed by CPAs, the human side will become more and more valuable to clients and organizations. We at the VSCPA want to help our members remain essential as that shift occurs.