Stephanie Says: The Importance of Engaging Millennials
By Stephanie Peters, CAE
VSCPA President & CEO
Last year, millennials officially passed Generation X to claim the largest share of the U.S. workforce, and that number is only going to go up. Research indicates that by 2020, millennials will form half of the global workforce. Engaging and retaining strong millennial employees has to be at the top of the list of priorities for any organization prioritizing succession planning.
That's going to require mindset changes from some of the profession's leaders. Millennials, as a group, are uncomfortable with rigid power structures within corporations. They want to be recognized for their contributions to their employers. And they don't take "This is how we've always done it" for an answer.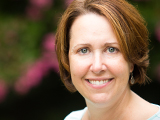 That last element is key to how accounting firms and other employers can best utilize millennials. We live in a society where the entirety of history's information is available on a device that two-thirds of Americans carry in their pocket. Keeping corporate information locked away in silos doesn't fit with the way millennials see the world. As millennial VSCPA member Darden Bell, CPA, said at the 2015 Leaders' Summit, "If you don't ask 'Why,' you can't innovate or improve practices or make life easier for others in your firm."
Many of the companies that have had the most success attracting, retaining and utilizing millennials operate in the technology industry. A major part of that is because that's an industry that prides itself on disrupting existing processes. A corporate culture of innovation and exploration — along with policies that leverage technology to allow employees to do their work when and where they're most effective — fits beautifully with the mindset of many millennials.
Your organization might not be able to disrupt the workplace the way Google seeks to, but you can still apply elements of the Silicon Valley ethos in ways that fit your firm's mission. Creating a technology-focused, employee-friendly corporate culture sends a message to your most talented young workers that you value their input and want to keep them on board. Then the millennials of today can become the leaders of tomorrow.