By Stephanie Peters, CAE
VSCPA President & CEO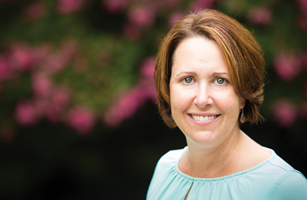 I usually like to use this space to focus on the future of the profession. However, sometimes things crop up that require immediate attention, and this is one of those times. Tax conformity for the 2018 filing year is in an extremely precarious place. We need your help now to make sure conformity legislation is introduced in the Virginia General Assembly and passed as soon as possible. Failure to achieve tax conformity will not only significantly hinder your ability to do your job, but it will also cause unnecessary delays and confusion for many of Virginia's businesses and taxpayers.
The situation is more grave than we previously thought. Our contacts in the Virginia legislative community are telling us that a conformity bill might not be introduced at all, or that anything introduced will include elements of tax reform, making it virtually impossible to pass for the 2018 tax year. (More on that below.) If we don't get this resolved, there's a real chance we will not have conformity for 2018 tax returns — or, even worse, the decision will be dragged out well into the filing season, and possibly beyond the initial filing deadline.
We need you to contact your legislators as soon as possible to ensure conformity legislation is introduced and passed, fully and quickly, for tax year 2018. The more we can present a unified voice on this crucial issue, the better the upcoming tax season will be for Virginia's taxpayers and tax practitioners. Visit vscpa.com/VoterVoice to lend your voice to the effort. (Click here for instructions on using the platform.) Here's why this issue is so important to us:
What will happen if Virginia does not conform? Failure to pass conformity legislation will cause severe disruption and delay for Virginia taxpayers and tax preparers. The Virginia Department of Taxation and tax software companies would be forced to make significant programming changes on short notice, making filings much more complicated and placing extra burdens on taxpayers, tax practitioners and software developers. State income tax returns would require large numbers of time-consuming adjustments — as many as 20 for an individual return and 30 for a business return. In addition, failure to pass conformity could delay revenues coming into Virginia's coffers, causing budget shortfalls and affecting government services.
Why are we pushing for tax conformity and not tax reform? Virginia has many opportunities to make meaningful policy changes related to reform without attaching such changes to conformity legislation. As such, the VSCPA position is to separate conformity from reform for the 2018 tax year to give conformity the best opportunity to pass and become effective early in the filing season. For tax conformity to be enacted immediately and not wait until July 1 (the enactment date for most legislation), the bill must contain an emergency enactment clause, which requires an 80 percent affirmative vote to pass in each chamber. We believe it is unlikely any tax reform proposal will attain an 80 percent affirmative vote. Therefore, we are asking the legislature and Governor to make an early decision to fully conform for 2018 while continuing to debate the best solution for tax policy reform moving forward.
If you want more information, we've got a host of resources available at vscpa.com/Conformity, including our whitepaper "Virginia Tax Conformity: 2018 and Beyond" (PDF) and two informative podcasts featuring VSCPA Vice President, Advocacy Emily Walker, CAE (MP3), and former Virginia Sen. Walter Stosch, CPA (MP3). We'll be updating this page with more resources as we develop them.
We need your help to get conformity passed and allow the 2018 tax season to start on time. Thank you for lending your voice to this important message.