By Stephanie Peters, CAE
VSCPA President & CEO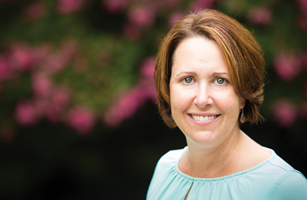 We're in the middle of a challenging tax conformity campaign at the General Assembly, helping legislators understand the nuances of conformity and how it differs from tax reform. The best way we can do that is by speaking from CPA expertise, and the best way you can help us is by participating in CPA Assembly Week.
Last year, we took our annual legislative day and made it a full week of legislator visits early in the General Assembly session. During this week, VSCPA members meet with legislators and staff to discuss the most important issues to the profession that are being debated in that particular session.
This is obviously very important for the VSCPA and the profession, but it's also a big opportunity for members who are looking to learn more about the political process or build leadership skills. General Assembly activities affect everyone, and participating in CPA Assembly Week is a unique opportunity to take an active role in that process. You can help your professional life and personal life by joining us at the General Assembly.
Quite simply, we need your help to get conformity passed. Emailing legislators is a great way to help with that, but face-to-face interaction is even more important. Please take this opportunity to share your expertise with legislators and fulfill the CPA mission to protect the public.