The U.S. Supreme Court decided in favor of the IRS (3/25/2014 - Quality Stores Inc.) in a dispute over taxes on severance compensation, overturning a lower court decision that could have forced the IRS to refund more than $1 billion. Writing for the court, Justice Anthony Kennedy said the payments were subject to tax. He rejected the company's contention that supplemental unemployment compensation was exempt from the FICA.
The court said payments to laid-off workers are subject to Social Security and Medicare taxes under the Federal Insurance Contributions Act, or FICA. It was a big victory for the Internal Revenue Service.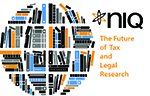 This brief is provided through the VSCPA's partnership with NIQ tax and legal research. Members can access a free trial and get a 30 percent discount on research services by calling or texting (855) 647-8326.   
REFERENCES FROM NIQ'S TAX & LEGAL LIBRARIES
To view full references, call or text (855) 647-8326 for the VSCPA access code and FREE trial.
US Supreme Court Opinion No.12-1408 QUALITY STORES, 3/25/2014