Land donations preserve and encourage permanent open and undeveloped land while keeping the ownership of that land private. For those concerned that land lost is land lost forever, conservation easements are a way to reverse that trend. Land restricted by a conservation easement is preserved in perpetuity. In Virginia, 6 percent of the land not owned by the federal government is currently subject to permanent conservation easements.
Advocates suggest that conservation easements do permanently what taxation based on land use assessment tries to accomplish every year. That is, they keep open spaces, improving the quality of our air, water and food. To their way of thinking, tax incentives are better spent on land conservation easements than other more temporary methods of land preservation.
To encourage such preservation, the Virginia Land Conservation Incentives Act of 1999 offered strong tax incentives. It allowed a landowner to claim 40% of the value of the easement as tax credits. So if the easement was worth $1 million, the land owner received $400,000 in state tax credits. The amount of the credit used by a taxpayer may not exceed $100,000 for 2012 and subsequent tax years, but any unexpended portion may be carried forward for the next ten tax years. In addition, any unexpended portion may be transferred to another Virginia taxpayer. A recent tax court opinion suggests that the income from the sale of tax credits held for more than one year prior to sale may receive more favorable long-term capital gains treatment.
Donations of open-space easements that meet federal tax code requirements may entitle the donor to federal income tax deductions. For tax year 2012 (retroactively by the "fiscal cliff" legislation) and tax year 2013, the deduction is limited to 50 percent of adjusted gross income, which if not used up in 2012 or 2013, may be carried forward at 50 percent of adjusted gross income for an additional fifteen years or until the donation is fully expended, whichever comes first. In addition, a farmer or rancher who has received in 2012 or will receive in 2013 more than 50 percent of adjusted gross income from the trade or business of farming or ranching is eligible for a tax deduction of 100% of adjusted gross income. IRS Form 8283 must be filed to obtain this deduction. Form 8283 requires attachment of a copy of the appraisal, an appraiser's declaration, and VOF's acknowledgement of the gift.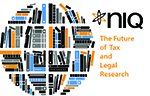 This brief is provided through the VSCPA's partnership with NIQ tax and legal research. Members can access a free trial and get a 30 percent discount on research services by calling or texting (855) 647-8326. 
REFERENCES FROM NIQ'S TAX & LEGAL LIBRARIES
To view full references, call or text (855) 647-8326 for the VSCPA access code and FREE trial.
Virginia
Agency 5. DEPARTMENT OF CONSERVATION AND RECREATION.
Codes/Regs • Administrative Codes • Virginia Administrative Code
land or an interest in land for which a tax credit in an amount of $1 million or more is claimed … same parcel of land if the land preservation tax credit from the donation would be at least $250 … governing the certification of specified nutrient credit types. It also permits the Department of Conservation…
§ 58.1-512. Land preservation tax credits for individuals and corporations.
Codes/Regs • Statutes • Virginia Statutes
Va. Code § 58.1-512
58.1. TAXATION Chapter 3. Income Tax Current through 2013 Sess., ch … § 58.1-512. Land preservation tax credits for individuals and corporations … there shall be allowed as a credit against the tax liability imposed by §§ 58.1-320 and 58.1-400…
§ 58.1-513. Limitations; transfer of credit; gain or loss from tax credit.
Codes/Regs • Statutes • Virginia Statutes
Va. Code § 58.1-513
58.1. TAXATION Chapter 3. Income Tax Current through 2013 Sess., ch … Limitations; transfer of credit; gain or loss from tax credit tax credit under this article shall not claim a credit…
Federal
§ 1.170a-14. Qualified conservation contributions.
IRS Codes/Regs • Administrative Codes • Code of Federal Regulations
26 CFR 1.170a-14
deductibility of a donation of affirmative rights to use a land or water area under § (i) The preservation of land areas for outdoor recreation by, … The preservation of certain open space (including farmland and forest land) within the
Form 8283 Noncash Charitable Contributions Instructions
Forms • Internal Revenue Service • Nov. 15, 2012
Form 8283
Instructions for Form 8283 (Rev. December 2012) Noncash Charitable Contributions Department … Form 8283 (such as legislation enacted after we release it) will be posted at www.irs.gov/form 8283.  …   Purpose of Form Use Form8283 to report information about noncash charitable contributions