Seniors may qualify for hefty tax breaks if they move into a retirement community that offers assisted living and skilled nursing support as part of what are considered lifetime-care benefits. If their children or other family members provide major financial support for entrance fees and monthly expenses, they might also be eligible for tax deductions.
In communities where a senior is contracting for services that include healthcare, "if the contract is obligating the provider for those services, and if the contract includes a non-refundable entrance fee, then that fee is viewed by the IRS as a pre-payment expense for healthcare services".
If entrance fees are fully or partially refundable, which is the case at many CCRCs (continuing-care retirement community); the expense deduction only applies to that portion of the fee which is not returned to the resident or their estate. Some CCRCs have fully refundable entrance fees but even more have a sliding scale, in which entrance-fee refunds decline with each month of residency, and disappear altogether in several years.
In cases where fees are partially refundable, residents can take the full tax deduction at the time they pay the entrance fee. But either the resident or the resident's estate would be liable to return a portion of the tax deduction if he or she doesn't reside in the community long enough for the refund period to expire.
In addition to entrance fees, a portion of monthly residential fees at CCRCs may also be tax deductible. The logic underlying both deductions is that payments entitle residents to lifetime health care as part of their residential agreement, so a portion of their expenses really represents the cost of future healthcare benefits.
Some CCRCs have rental contracts for independent living arrangements, with "pay as you go" fees when residents need assisted living and nursing services. In those situations, only payments expressly required for medical services would be tax deductible.
Increasingly, children are stepping up to help their parents with CCRC expenses. "They often are paying for the entire entrance fee," he explained. "It's basically a gift from the children to the parents, where the children are saying, in effect, 'It's our turn for us to take care of you.' This has become a lot more common in the past decade."
If children or other family members provide more than half the total financial support of their parents, they can deduct a portion of the CCRC entrance fees paid for their parents.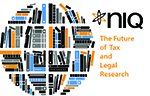 This brief is provided through the VSCPA's partnership with NIQ tax and legal research. Members can access a free trial and get a 30 percent discount on research services by calling or texting (855) 647-8326.   
REFERENCES FROM NIQ'S TAX & LEGAL LIBRARIES
To view full references, call or text (855) 647-8326 for the VSCPA access code and FREE trial.
Case law –  In Finzer,17 the Northern District of Illinois recently addressed the deductibility of entrance fees in a refund context. 496 F.Supp.2d 954 (N.D.Ill. 2007), 06 C 2176, Finzer v. United States
The Tax Court addressed the deductibility of monthly fees in Baker.20 Given the IRS's consistent position (which it adhered to in that case) that a medical expense deduction may be allowed for the portion of a monthly fee attributable to medical care, the issue in that case focused on the proper methodology for determining the deductible amount. That case is discussed in detail below. Baker v. Commissioner, 122 T.C. 143 (2004). 
IRS - In Rev. Rul. 75-303, 1975-2 C.B. 87, the IRS addressed a issue, this time in the context of nonrefundable payments made to a private institution for lifetime care of a handicapped person. Under the contract, the taxpayers made a lump-sum payment upon signing the contract, monthly payments over a period of years, and a final payment upon entry into the institution. The IRS ruled that the payments were deductible under IRC § 213 because they were made in order to secure medical services, despite the fact that such services were not to be performed until a future time, if at all.