By Linda Brydie, CPA
Financial Systems Manager
Richmond Redevelopment & Housing Authority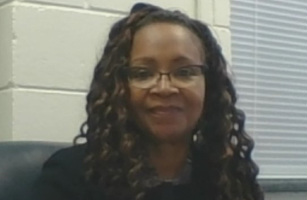 Last year, I volunteered to participate in the VSCPA's annual CPA Assembly Week. This was my very first time volunteering with the VSCPA, so I really didn't know what to expect. I was pleasantly surprised and the experience left me with a sense of accomplishment that I really didn't anticipate.
I selected one of the time slots and eagerly awaited the day to arrive. On the day of the event I arrived early not exactly sure where I was heading. We were to meet VSCPA PAC Board of Trustees Chair Roy Emmons, CPA, in front of the Pocahontas Building, which served as the temporary location of the General Assembly. Upon arriving, I noticed several individuals that had that "CPA" look, but I didn't want to be presumptuous. I phoned David Bass from the VSCPA to let him know that I had arrived and he confirmed that there were others waiting in the lobby. So good, I was in the right place.
I met up with the group of other volunteers. We were provided a list of bills that were of interest to the profession and the stated position of the PAC. Roy, our session leader, divided us up into smaller groups and gave each group a list of legislators that we would attempt to meet and lobby. As we made our way through the maze of temporary offices, I was surprised at the number of other groups who were there to lobby for a particular piece of legislation. While I've always done my civic duty and voted, I had never really thought about this level of engagement with the officials that we have elected to represent our interest in the assembly.
The number of young professionals and students present was inspiring. Watching our democracy at work was inspiring and reinforced by belief in our free and open society. It was definitely worth the time it took out of my busy routine, and I've already signed up to attend this year.