By Jim Pearman, Jr., CPA/PFS, CFP®
Managing Partner, Partners in Financial Planning, Salem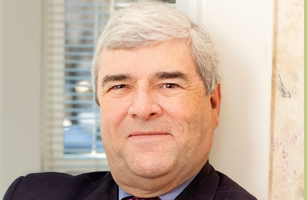 I worked in public accounting and banking for 20 years before deciding to change careers in 1990. I decided that my skills and interest were best suited to personal financial planning. There was no requirement for any designation to become a financial planner, and I had kept my CPA license current during my 16 years in banking. However, I felt that my potential clients deserved to know that their financial planner had the knowledge and expertise to provide the highest level of services. I also believed it was my professional responsibility to be competent in the diverse body of knowledge required to be an excellent personal financial planner.
I determined that obtaining the Personal Financial Specialist designation (PFS) would complement my CPA and indicate to clients that I possessed not only the skills represented by the CPA, but also the additional knowledge and expertise required to provide comprehensive financial planning services. I satisfied the requirements for the PFS in 1996 and the designation has been beneficial in building my personal financial planning firm.  
The AICPA's Personal Financial Planning resources has been a major factor in assuring that I am able to maintain the necessary knowledge to continue providing  high level personal financial planning to my clients. The regular electronic updates of relevant financial topics and seminars makes it easy to keep up with current issues.  The financial planning guides are a very useful resource for assuring that we fully address client financial planning issues. The Bob Veres Inside Information newsletter provides excellent articles on current and future topics that impact personal financial planning. The access to Broadridge client materials assures that we can provide clients and prospects with informative, professionally prepared material. We also utilize the customizable newsletters that Broadridge produces and they have been well received by our clients.