By Erika Mattoon, CPA, MBA
Audit Manager, Cotton & Company LLP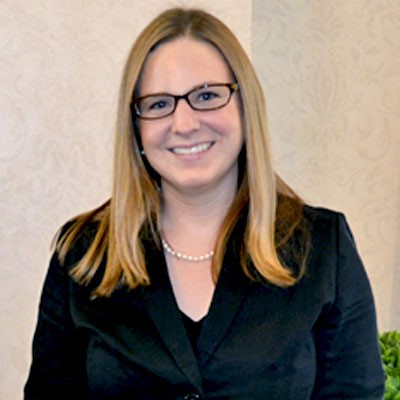 It is important for individuals in the accounting profession to be aware of guidance, standards, industry events, and current topics that impact their engagements. As a result, Cotton & Company has recently instituted a Thought Leadership Committee to ensure that its employees stay up to date on topics impacting their clients, the industry and the employees themselves, as well as to provide opportunities for employees to gain experience outside of their engagements. As Cotton & Company Chairman David Cotton, CPA, CFE, CGFM, states:
Our country is transitioning from an information economy to a knowledge economy. Leading organizations are focused on this transition. Thought leadership means harnessing the diverse skills, knowledge and experiences of our people to empower everyone in the company to stay at the forefront of our profession with a goal of advancing it successfully into the future. Having a formal group focused on knowledge sharing and thought leadership enables us to maintain and sustain the momentum needed to continue to focus on emerging trends relevant to our core practice areas. This will assure that we remain one of the leading firms in the industry.
Cotton & Company's Thought Leadership Committee developed from an idea sparked by a manager during a leadership development session. An initial committee developed a charter; once this was approved, Cotton & Company used a survey to gauge employees' current level of participation in professional organizations and their interest in joining the Thought Leadership Committee. While Cotton & Company is still in the early stages of assigning leadership positions for the Thought Leadership Committee, setting regular meetings, and creating annual goals, the Committee has already begun issuing monthly broadcast emails containing links to relevant industry articles.
Some of the Thought Leadership Committee's responsibilities include:
Coordinating, advertising and soliciting employee participation in professional organizations, beginning with gauging current employee participation and identifying points of contact within the company for each associated organization.

Identifying and disseminating thought leadership material to employees. The Thought Leadership Committee contains a subcommittee that identifies articles that are relevant to our industry and profession. As noted, this subcommittee has already begun issuing monthly broadcast emails that include articles related to each practice area within Cotton & Company, as well as articles related to professional development.

Promoting and supporting the development of thought leadership content for both the firm and its related industries by requesting that employees engage in and provide information regarding their publications and speaking engagements.
A Thought Leadership Committee creates career-enhancing opportunities for personnel and increases Cotton & Company's ability to provide thought leadership to the community. What could thought leadership do for your organization?