Member Thoughts: Stereotypically Different Social Media
By Chris Ekimoff, CPA
Director, FTI Consulting, Washington
VSCPA member since 2010
Here it is: another article about social media. From Snapchat-crazed tweens to your parents on Facebook, we all have our standing perceptions of social network sites and their uses. As Twitter celebrates its 10-year anniversary, however, the camp who believed social media was a passing fad a few years ago seems to be more in the wrong with each status update, Instagram post, or tweet.
The accounting industry also suffers from some unfairly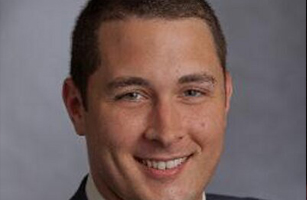 applied stereotypes – the bean counter, the green visor and suspenders, the cost/benefit kings. Those of us in the profession know that the old descriptions of ourselves have changed dramatically alongside the quickening pace of technological change. As a high school student who learned debits and credits on a 14-column post-closing trial balance worksheet to a professional who rarely prints a hard copy of anything, I've witnessed much of the change in the day-to-day work CPAs perform for their clients. The proliferation of social media is an extension of that adaptation of technological change, and used throughout our profession to collaborate, inform, and communicate with our colleagues and clients.
Social Media as a Collaboration Tool
CPAs have long been typecast as introverted creatures, and to a certain extent our duties require us to hunker down and focus to solve complex problems on an individual basis. The other side of that coin has historically been the collaboration, knowledge sharing, and networking found at regional and national conferences. Post-busy season boondoggles are scheduled by our associations in the best locales, both for R&R and CPE, and we can all think of a CPA colleague that's looking forward to that Santa Barbara conference next month, or the national program in New Orleans next fall.
Social media has encapsulated the connections and shared experience of those events in new ways. Conference programs can prep their attendees by opening up LinkedIn groups related to specific CPE tracks at their event. Users can log in ahead of the travel and download materials, review speaker bios, and see who else plans on attending their sessions.
Conferences also use hashtags on Twitter and Instagram to provide a one-stop source for content and connection. Can't make the trip to Chicago next week for the conference? Just type in the official conference hashtag during the week and see posts from the speakers, organizers and attendees to follow along with what's happening. Those hashtags also work to keep people connected long after the closing session. For example, the VSCPA Leadership Academy occurs annually for approximately 30 individuals in November. Attendees of the 2015 program can search #VSPCALDR and find posts from last year's events, updates from attendees throughout the year, and pose questions to Leadership Academy alums instantly.
Social Media as an Information Source
As the internet gets louder, more noisy, confusing, and opinionated, it can be easy to cast off social media as a worthless exercise of angry anonymous comments yelling at each other. Knowing how to use social media platforms to get the information you want can be valuable in ignoring the clutter. Think of social media as you would any research resource: if you are looking for opinions on accounting pronouncements at the local library, would you go to the tabloids or the magazine rack? Hopefully not!
All the major players in the accounting world are present on social media. Check out the Financial Accounting Standards Board (FASB) Twitter account (@FAFNorwalk) or the U.S. Securities and Exchange Commission (SEC) LinkedIn Page. Real-time developments are posted throughout the accounting community as events are happening, and can be a great source of information on those topics. Helping your clients with the new revenue recognition guidance? A search of #revrec will provide comments from the Big 4, sole practitioners, and F&PA groups implementing the changes. Think the leasing standard isn't going to impact your industry? #LeaseAccounting posts on Twitter can provide insight into what our contemporaries think on the matter, and even link you to free CPE webcasts on the topic.
Social Media as a Marketing Tool
After using social media to connect with your industry colleagues and to stay up to date on developments in the profession, you may consider dabbling in sharing and providing content of your own. After reading up on your company's policies and best practices, I'd encourage you to give it a try. There may be no easier, faster, and efficient way to let your clients and peers know your thoughts than social media. Without setting up a tediously formatted, branded, and potentially expensive website, you can hop on your professional Facebook page and share your thoughts. A Google search of your name will now bring interested individuals directly to your insights, and not just your company bio page.
Social media can also provide you an avenue to break into new service offerings and industries. If you've recently been achieved your Certified Financial Planner (CFP) designation from the American Institute of CPAs (AICPA), but are unsure of how to pursue work in that specialty, you can start sharing CFP-related topics and information through social media. You can reach out to other CFP folks with retweets or direct messages to ask questions about building your practice.
Geographically speaking, social media can also provide a comfortable avenue to reach out to area professionals and clients with awkward sales calls or waiting in office lobbies. Did you just move to a new city, and are looking to make professional connections in the area? Start interacting with the local Chamber of Commerce, Better Business Bureau, or VSCPA chapter accounts to get your name out there in your new location. The response can be swift and overwhelming, but you'll be well on your way to making a place for yourself in your new home.
Conclusion
As providers of expertise, advice, and opinions, CPAs are always held to a higher standard — social media use should be no different. By interacting with your followers and colleagues in a professional manner, you can grow your presence virtually and reality. If you are discussing real facts and circumstances with a client, it may be best to provide those insights in a more formal manner than a 140-character update on Twitter. Be confident in your social media presence, but always use caution.
In the end, social media is merely an extension of all those things CPAs have done for years — collaborate, inform and communicate. By keeping up with changing trends in those areas, CPAs stand to continue on the forefront of business into the future, and break those old stereotypes in the public's mind once and for all.