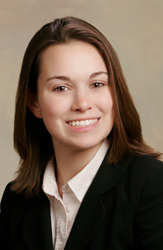 By Jessica Hewitt, CPA
Manager, Brown Edwards & Co., Roanoke
The Tax Cuts and Jobs Act and its effect on how to prepare for busy season is all I think about. Strategizing for a quick start has become quite a pastime of mine.
Since our tax practice is made up of mostly pass-through entities, preparing the data needed for Form 199A is going to be our main focus. Reviewing 199A minimum documentation checklists and populating what we can now from previous years data is top priority. Planning for aggregation of trades or businesses on the individual level and identifying Specified Service Trades or Businesses (SSTB) is priority two. Preparing aggregation plans prior to busy season is going to be key to keeping our staff moving next year. Lastly, due to our client base, determining the most efficient way to pull data for the 2.5 percent unadjusted basis limit is priority three.
The other hot topic we are focusing on is the new partnership audit rules. We are communicating with clients now the need to have a Tax Representative identified prior to filing the return. Having these conversations and getting the representative identified now should pay dividends during March. This is also a great time to review those partnership agreements as the partners are discussing changes for the new rules with their attorneys.
With all the changes we have to deal with, busy season is going to be tough for all of us. These quick start strategies are one of our plans to help mitigate the stress for our staff.