By James Young, CPA
Senior Accountant
The Capital Group, Norfolk
Each year, the Virginia Society of CPAs holds what is called CPA Assembly Day. On this day, CPAs from across the state gather in Richmond, the state capital, to meet and lobby the state legislature on topics of interest to CPAs and their clients. On Jan. 24, I made my first appearance at this event.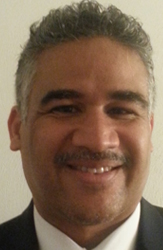 When the invite first came out, I was a little hesitant to answer it. After reflection, I decided this was a great opportunity to get out and support my community and get involved in the political process. So I signed my name on the dotted line (OK, I really signed up online, but that doesn't sound as adventurous). I figured I could sit for a few hours in a conference room surrounded by politicians and CPAs. Maybe get free lunch out of the deal.

Instead of just a free meal, what I got was one of the more rewarding experiences I've had in a while. I've always been interested in politics, and this gave me a great chance to participate.

The VSCPA was in Richmond to show its support for three bills. We spent the day visiting the offices of various legislators familiarizing them with the proposals and expressing our support. I noticed early on that the organization we represented is one that has access to these legislators seems to be held in esteem on the Hill. It felt great being a member of a group whose opinions were obviously valued.

Overall, this was my first foray into volunteering with the VSCPA and it was wonderful. I spent the day doing meaningful work and got to meet some great new acquaintances, too.