By Staci Henshaw, CPA
Deputy Auditor, Virginia Auditor of Public Accounts
Chair, VSCPA Board of Directors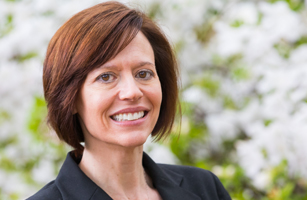 We've spent the last year working hard to develop our vision for the future, one that's far-reaching and forward-thinking to ensure our members and the profession continue to thrive. The VSCPA2025 strategic framework, a response to changing market demands and complexities, was developed over the past year through the efforts of the VSCPA Board of Directors and input of hundreds of members throughout Virginia. The framework contains our new mission and vision for the VSCPA and the CPA profession, plus four bold strategies to guide us in achieving success.
We started this strategic planning process last year at the VSCPA Leaders' Summit, where leaders helped identify potential challenges to the profession and opportunities to shift our services to provide greater value. We also sought input from members through an online survey, facilitated discussions at our in-person Professional Issues Updates and held regional focus groups across the Commonwealth to gather input on the most important issues affecting CPAs based on what they saw in their own day-to-day lives.
After gathering member input, the VSCPA Board of Directors identified key themes and VSCPA2025 was created to guide the Society and the profession toward a vibrant future. Our goal is to ensure this vision accurately reflects the thoughts of our 12,500 members.
You can learn more about the plan at vscpa.com/2025 or in the report going out with the July/August issue of Disclosures. We're thrilled about the future of the CPA profession, but recognize there's plenty of work to do to realize our vision. Thank you for trusting us to help you create a bright future.