By Jennifer Eversole, CPA
CFO, Management Stack LLC, Salem
VSCPA member since 2008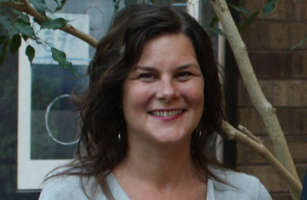 I attended CPA Assembly Day for the first time Jan. 19, but preparations were in place well before that. Long before the big day, Emily Walker, Vice President of Advocacy for the VSCPA, and her staff worked hard to prep me and all of the other attendees about what to expect. They also educated us about the current legislative issues at hand for the CPA profession. I must admit though, as a newbie to the event, I was still a little anxious about how the day would shape up.
The purpose of CPA Assembly Day is for VSCPA members to lobby for issues important to the CPA profession. If the word "lobbying" conjures negative connotations for you, please allow me to offer you a different perspective. Legislators want to know what their constituents think about the issues! They are interested in learning about what the voters want, and therefore welcome the dialogue. To that end, Emily and other VSCPA staff armed us with plenty of information and insight about the issues. They prepared booklets to pass along to the delegates and spent time educating the attendees about the 2 issues to discuss with the delegates: tax conformity and funding for the Community Tax Law Project.  
After an insightful address by Speaker William J. Howell, the attendees gathered and walked up the hill to the Virginia Capitol, home to the General Assembly. I partnered for the day with Gary Thomson, CPA, Mid-Atlantic Regional Managing Partner at Dixon Hughes Goodman and leader in both the CPA and business communities. Gary graciously showed me around the building, all the while filling me on the ins and outs of General Assembly sessions.
Gary and I met with two delegates, veteran Kirk Cox from Colonial Heights and freshman Jason Miyares from Virginia Beach (both Republicans). We had great meetings with the delegates, both of whom seemed to be on board with our two issues.  We spent the rest of the morning dropping the information packets to other delegates' assistants in hopes that the delegates will learn more about and support our position on the issues at hand.  
It was a great day of service, but to me it was about much more than giving back to the CPA profession. I had an opportunity to learn more about our legislative process and go home at the end the day knowing that I made a difference. Luckily, I only have to wait a year to do it again, and I hope you'll join me then. I'll meet you at the Capitol for CPA Assembly Day 2017!