Member Thoughts: The 'Age' of Reflection
By Kelli Meadows, CPA
Partner, Meadows Urquhart Acree & Cook, Richmond
I was asked to write this article about millennials while vacationing in the Outer Banks with my husband's family. I thought about it most of the week and my point of view did not come together until the last day, as I was paddleboarding on the sound. It was during that forty-five minutes of reflection that my thoughts became crystal clear.
We were vacationing with family members that were born from 1959 to 2016. Baby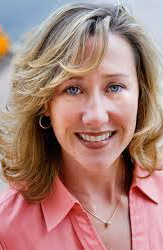 Boomers, Generation X and millennials were equally represented. As I reflected on the week and how the different generations passed time, it was obvious to me how technology had changed the way we live.
The Baby Boomers barely looked at devices and were happy to trade their cell phones for books or simply sitting quietly on the beach while the millennials packed up from the beach early to play the newly released Pokémon Go game or create musical.ly videos. The Gen Xer's were in between and equally engaged with the Boomers and millennials.
This is where I found myself — a Gen Xer who straddled the non–technology and the technology-only generation. I actually enjoyed being in this place. I could share the stories of "remember when we had to hand write letters to friends we met on summer vacation," but also take advantage of the benefits that technology has allowed us.
But it wasn't until the last day that I realized why I enjoyed the paddle boarding so much.  That time was precious because there were no distractions. Minutes went by and I realized I had come up with some very creative thoughts. With texts messages, emails, Facebook, Snapchat and musical.ly notifications constantly distracting us, finding time to reflect can be a challenge.
My advice to millennials is to take time out of every day to allow for reflection. Whether it's a peaceful drive home from work, journaling or meditation, make reflecting a habit. You will be amazed at the creativity it will allow you.