By Amanda L. Seymore, CPA
Accounting Manager, Garner, Adams & Associates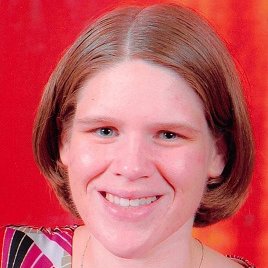 When considering the multiple roles that an individual employed by a small public accounting firm must juggle on a daily basis, it is hard to imagine that attainingsuch an elusive goal as work-life balance is possible. Yet the concept of work-life balance is continuously being discussed and re-defined internally by firms to both attract and retain talented accountants who see properly established procedures that help to bring about true work-life balance as being one of the most important benefits offered by their firms. The American Institute of Certified Public Accountants (AICPA) has even dedicated a portion of their website to the issue entitled "Work Life-Balance" I thus wish to explore the feasibility of implementing a work-life balance system on a much smaller scale than is generally discussed: that of small public accounting firms which employ perhaps a dozen or so employees as opposed to their much larger counterparts such as the regional and Big Four public accounting firms.
The disadvantages posed by achieving work-life balance in a small public accounting firm, in particular the handling of multiple functions and duties by individual accountants, may also lend themselves as advantageous if treated in the appropriate fashion. Listed below are some of the broad ideas which may be tailored by these small public accounting firms to better benefit their employees, beginning with the aforementioned disadvantage of multiple functions and duties:
1) Cross-Training and a Collaborative Environment. By ensuring that its employees are appropriately cross-trained across several different functions and duties, flexibility in working arrangements may be more easily achieved. More than one individual at the firm will be equipped to deal with a specific function or duty.
2) Flexible/Modified Work Hours. In tandem with the first item listed above, a collaborative environment consisting of cross-trained employees may allow for flexible or modified work hours for an individual that will best suit both the company and the individual's own work-life balance perception. This policy has played a key role in my own firm's retention of highly qualified accountants who see this flexibility as a must.
3) Telecommuting. In a small public accounting firm, it is telecommuting in particular that enables firms to offer flexible or modified work hours to their employees while still receiving the same amount of productivity from those employees as the firms do from in-office employees. This can be achieved with the use of fairly inexpensive web tools such as LogMeIn for direct access to on-site office computers or by operating remotely through the use of cloud-stored programs.
While the task of developing a work-life balance system may initially seem daunting, the implementation of one or all of the above mentioned items will allow small public accounting firms to successfully attract the talent that they need in order to remain competitive in today's accounting field.