Virginia Gov. Terry McAuliffe has picked Matthew Bosher to fill the open public member seat on the Virginia Board of Accountancy (VBOA).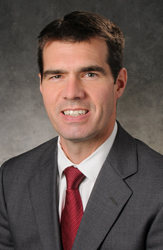 Bosher is a partner at the Hunton & Williams law firm, where he splits time between the Richmond and Washington, D.C., offices. He is a member of the firm's securities litigation practice and focuses on financial reporting and corporate governance matters. He represents issuers, executives, accounting firms and others in government investigation and private securities litigations and also conducts corporate investigations related to financial reporting issues, accounting irregularities and alleged breaches of fiduciary duties.
Bosher holds two degrees from the University of Virginia — a bachelor's degree in Political and Social Thought in 1996 and a law degree in 2001. He replaces David Brat, Ph.D., who is now the Republican candidate for Virginia's 7th district seat in the U.S. House of Representatives.