We know that the Affordable Care Act (ACA) and employee benefits can be confusing, especially for business owners.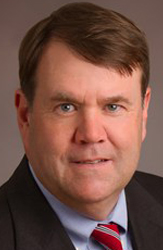 You might be wondering:
How will the ACA impact me and my organization?
How will ACA affect my clients?
Can I keep up with all the regulatory changes?
Is my current broker or consultant knowledgeable enough and engaged to help me actively manage my benefits?
Are my employee benefit plans as efficient as they can be and meeting my organization's needs?
As a member of the VSCPA, you have access to Employee Benefits of Virginia and Brian Marks. Brian speaks locally and nationally about the ACA, its impact and strategies to meet its challenges. In addition, he brings over 25 years of significant industry experience to develop solutions for our members.
Most importantly, Brian and his team are readily accessible to you. They are focused on you and engaged to find solutions and support you.
If you have questions about ACA or any of your health insurance coverage or other employee benefit options, we encourage you to speak with Brian and his team and take advantage of this unique VSCPA member benefit.