We'd like to invite you to read the 2014–2015 State of the VSCPA report, "Up Close, and Personal" (PDF). The report highlights our efforts to support Virginia CPAs during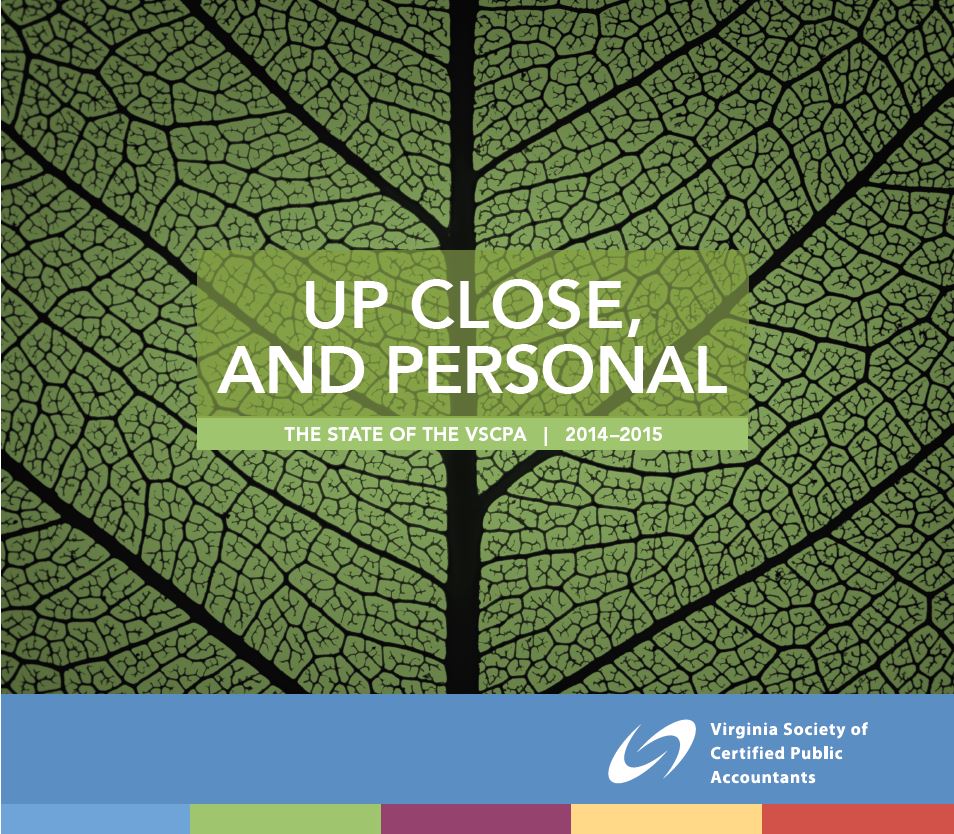 the 2014–2015 membership year and details the ways VSCPA leadership, staff and volunteers work to provide the best experience possible for each VSCPA member.
Among other highlights, you can read about:
The latest in the VSCPA's efforts to provide the highest quality online education
Advocacy successes at the Virginia General Assembly
The VSCPA's membership growth over the past several years
Reports on VSCPA members' successes and honors
Read the report (PDF) to learn more about the ways the VSCPA, with help from you and members like you, served the CPA profession in 2014–2015.