As Peer Review Manager, Alan serves as the primary staff liaison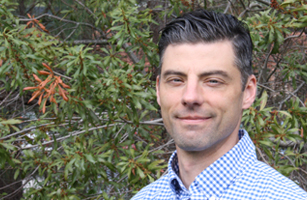 to the peer review committee and assists members in the peer review auditing process. Before joining the VSCPA, Alan worked for the United Network for Organ Sharing (UNOS), serving as a compliance analyst and committee liaison for oversight of organ transplant hospitals and organizations. He attended Virginia Commonwealth University and currently resides in the Woodland Heights neighborhood of Richmond with his wife and daughter.
What excites me the most about my job:
Working directly with the peer review committee while providing excellent customer service and support for members participating in the peer review process.
Outside the office, you'll probably find me:
Hiking through the James River Park System or at the farmer's market with my beautiful wife and daughter.