Schedule
All materials for this event will be distributed electronically for download three days prior to the event.
Welcome & Morning Announcements
May 14, 2020 from 8:25 am - 8:30 am
Morning Kickstarter
May 14, 2020 from 8:30 am - 8:55 am
Kick off the 2020 Leaders' Summit with an engaging and high-energy opener, Tom Epperson of Innerwill. Tom has nearly 20 years of experience as an executive coach, facilitator and speaker, and works regularly with clients to help transform leaders and their organizations.
Why Diversity Matters
May 14, 2020 from 8:55 am - 9:45 am
In this presentation, Tracie Daniels of Synergy Consulting will define diversity, equity and inclusion from the leader's perspective. She'll also discuss diversity dimensions impacting work relationships and explore successful strategies that promote organizational inclusion.
The Coaching Mindset
May 14, 2020 from 9:50 am - 10:15 am
In this ever-changing world we need leaders who can empower others through coaching. But before we can utilize coaching skills, we need to challenge our mindset. In this interactive session, Brian Kush, CPA and executive leadership coach will explore:
What is coaching and how is it different from other developmental methods
What is the coaching mindset and how can it help you see the world in a way that empowers all your relationships and everyone you serve! 
Leadership and Cultivating an Environment of Innovation
May 14, 2020 from 10:15 am - 10:40 am
As a leader, you will learn how to cultivate an environment of innovation throughout your firm or organization. We are going to look at innovation throughout history, the impact that it had on our culture and how that corresponds with your business. Presentation highlights include:
What does an innovative culture look like?
How do you foster an environment that cultivates innovation?
AICPA Professional Issues Update
May 14, 2020 from 10:45 am - 11:35 am
AICPA Chair Tracey Golden, CPA, CGMA, provides and overview of the key forces driving change for the CPA profession today and in the future. Learn about key AICPA initiatives focused on supporting members in an ever-changing profession and the evolving situation with COVID-19.
Building a Future-Ready Profession: VSCPA 2025
May 14, 2020 from 11:35 am - 12:00 pm
Global trends are changing the CPA profession in profound ways, and the VSCPA Board of Directors has spent the past year implementing the strategies introduced in VSCPA2025. In this session, learn about the VSCPA's vision for the future of the profession and gain insight into the ways CPAs can thrive by developing higher level skills, including leadership and cultural competencies, and by understanding and embracing technological disruption.
Annual Meeting
May 14, 2020 from 12:05 pm - 12:30 pm
All members are invited to attend the annual business meeting of the Virginia Society of CPAs (VSCPA). We'll install new officers and directors, present the annual financial statements and conduct the chair's annual report to the membership.
The Annual Meeting does not qualify for CPE credit.
Closing Remarks and Wrap Up
May 14, 2020 from 12:30 pm - 12:35 pm
We will bring the day of learning full-circle and wrap-up our first ever Virtual Leaders' Summit.
---
Speakers
---
Advanced Preparation
Please make sure to bring a laptop, smartphone or tablet with you to record your CPE credits.
---
Sponsors
Thank you to our sponsors!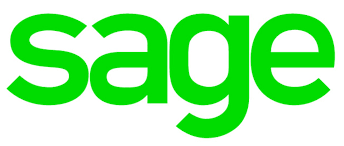 ---
Vendor
---