Benefits of Membership
20+ FREE CPE opportunities each membership year.
Dozens of leadership & career development opportunities.
Huge savings on seminars, conferences and online learning.

Signature Conferences & Events
VSCPA conferences provide networking opportunities and concentrated CPE focusing on specific interests and industries over the span of one or two days. We are committed to evolving the physical learning environment in order to carve a path for future-forward professional education for our members.
Find a Course
The VSCPA is dedicated to bringing you timely learning opportunities to help you adapt to rapidly changing standards, technology and more. Our comprehensive online catalog lets you find the CPE you need with filters including credit hours, fields of study, date, etc.
Partnerships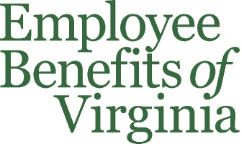 The VSCPA partners with numerous businesses to get our members great discounts on products and services. Check out our preferred partners above and click here to view our full list of discounts.
News & Resources
We bring you the latest in professional news and news related to VSCPA programs, initiatives and member activities. Click the menus below for the latest news.
Professional News