Our promise to you is to deliver top content from the most knowledgeable experts in each of the course topic areas. Meet the brains behind the 2021 ethics courses.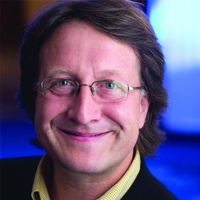 Brian Friedrich, CPA, LL.M., M.Ed., C.Dir., FCPA, FCCA, is a principal at Canada-based friedrich & friedrich corporation. He is a board member of the International Ethics Standards Board for Accountants (IESBA), an independent standard-setting board that develops and issues high-quality ethical standards and pronouncements for more than 2.5 million professional accountants worldwide. In his role with the IESBA, Brian worked on revisions to the Code of Ethics for Professional Accountants focusing on biases and professional conduct. He has built and implemented competency-based education, and developed strategic ethics guidelines for established and emerging professional and regulatory organizations.
Brian's expertise was instrumental in the development of Ethical Considerations in Diversity, Equity & Inclusion.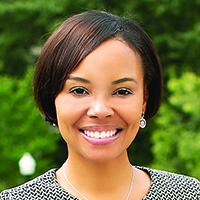 LaToya Jordan, CPA, CGFM, is a government financial management professional, currently serving as an audit director on the Reporting and Standards Team at the Auditor of Public Accounts (APA). She is responsible for the oversight of the Commonwealth's Comprehensive Annual Financial Report (CAFR) audit. She also works collaboratively with team members to ensure APA staff receive the technical training necessary to perform quality audits that meet nationally recognized standards. LaToya currently serves as a member of the VSCPA's Board of Directors and was a past member of VSCPA's Young Professional Advisory Council (YPAC).
Her experience in audit quality and standard governance helped her to co-author Virginia's Regulatory Landscape for CPAs.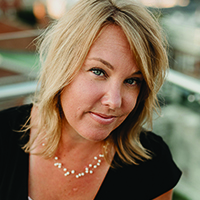 Clare Levison, CPA, CGMA, is the owner of Inspired Responsibility, a consulting company dedicated to delivering continuing education via positive messages and meaningful content that inspires change. She has been a contributor to numerous publications including Family Circle, Fox Business, Glamour, Kiplinger's, Redbook, The Wall Street Journal, USA Today and U.S. News & World Report. She has served on the Board of Directors of the VSCPA and the Board of Directors of the VSCPA Educational Foundation and currently serves as a member of the AICPA Consumer Financial Education Advocates group.
For over a decade, Clare has designed and delivered learning content for CPAs, including Virginia Board of Accountancy-approved ethics courses. Her institutional ethics knowledge helped her author Ethical Considerations in Diversity, Equity & Inclusion.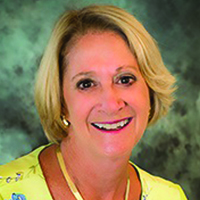 Stephanie Saunders, CPA, is a shareholder in Saunders & Saunders PC. She is a member of the American Institute of CPAs (AICPA) Professional Ethics Executive Committee, secretary and board member for the National Association of State Boards of Accountancy (NASBA), chair of the NASBA Uniform Accountancy Act Committee, and serves on many committees and taskforces for the AICPA and NASBA including the Statements on Standards for Tax Services (SSTS) Tax Revision and the CPA Evolution Model Curriculum taskforces.
Stephanie is a past chair and board member for the Virginia Board of Accountancy, past chair of the VSCPA Educational Foundation Board of Directors, past chair and member of the VSCPA Board of Directors, past member of the VSCPA Executive Committee, past president and board member of the VSCPA Tidewater Chapter and past president of the Norfolk Chapter of the American Society of Women Accountants (ASWA).
Stephanie served as a discussion leader for previous VSCPA ethics courses and is a co-author of Virginia's Regulatory Landscape for CPAs as well as Tax Ethics.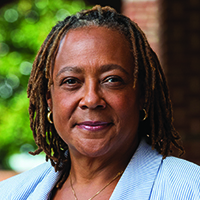 Vivian J. Paige, CPA, has extensive experience in taxation and accounting. As a technology enthusiast and three-time Old Dominion University (ODU) graduate, she is an instructor of accounting at Christopher Newport University (CNU). She is a member of the VSCPA DEI Advisory Council, chair of the VSCPA Tax Advisory Committee and is on the VSCPA Political Action Committee Board of Directors. She founded the Norfolk United Facing Race nonprofit that facilitated dialogue on race, reconciliation and responsibility. 
Vivian is an author of Tax Ethics and Ethical Considerations in Diversity, Equity & Inclusion.
---
Go back to the VSCPA ethics homepage.